Our fleet of AMADEUS river cruise vessels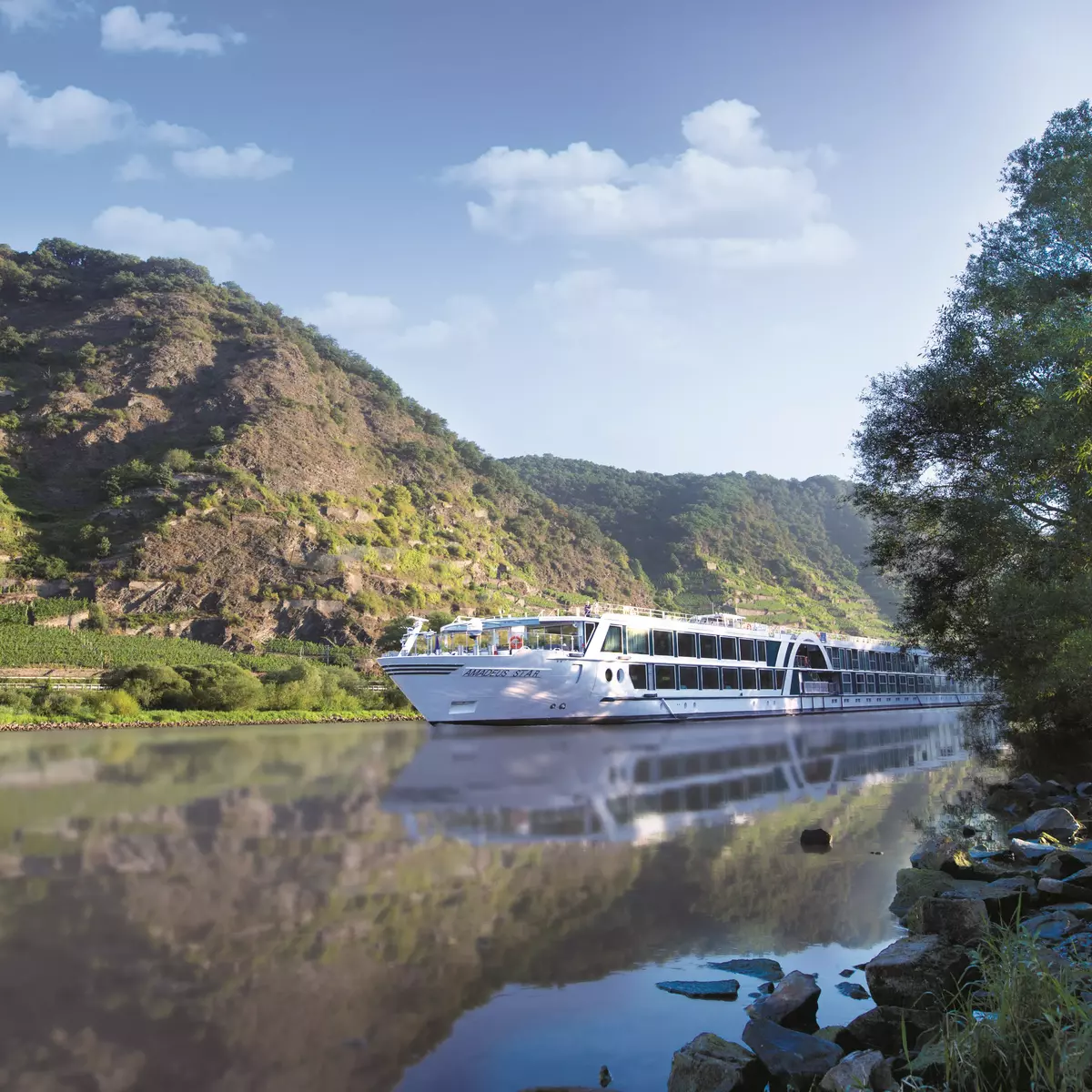 Reinventing river cruises - for more than 40 years
The AMADEUS vessels follow our over 40-year tradition of innovation and excellence with a focus on modern elegance and luxurious comfort.
From our glass-protected River Terrace to the in-cabin panorama drop down windows in our Silver class vessels, the indoor pool on the "AMADEUS Queen", the infinity pool on the "AMADEUS Provence", as well as the newly refurbished and freshly beautified "AMADEUS Brilliant", it is all about your onboard experience and ultimate comfort as we introduce you to our European heritage and hospitality.
As a traditional family-owned Austrian company, we care about the environment as we cruise in "our own backyard" and utilize the latest state-of-the art systems and on-board technology to maintain and sustain our rivers and environments around us.
A trip aboard an AMADEUS vessel offers the opportunity to do everything you've ever dreamed of on vacation — discover exciting destinations, meet fellow passengers from all over the world, enjoy our Austrian hospitality, with excellent food and in a gracious setting.
The Amadeus fleet sets new standards on Europe's rivers
Experience unforgettable
moments

Your Amenities On Board
Our elegant fleet of ships is designed to impress.
Whether brand new or completely refurbished, our pacious cabins and public spaces provide a comfortable place to relax. Enjoy our highly praised and uncompromising service, delicious cuisine and soothing decor.
We invite you to join us on one of our many vessels Experience cruising across Europe, the AMADEUS way!