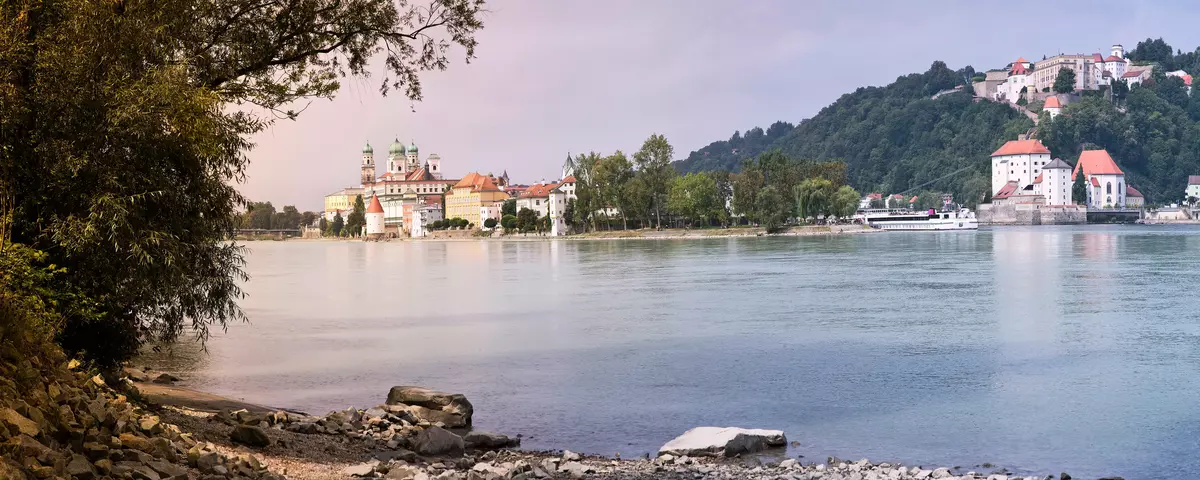 Preface
Fred.\ River Cruises are committed to protecting the privacy of everybody that travels with us. This Privacy Notice is our way of being transparent to you on how we use your personal data when you book with us, and demonstrate our fair processing practices.
Categories of Personal Data We Process
In order for us to facilitate your booking, we require the following personal information about you:
Name as per passport (including middle names)
Address
Phone Number
Payment Information
Nationality
Place of birth
Passport Number
Passport Issue/Expiry Date
Date of Birth
Email address
We are also obligated to obtain information that could reveal your race or ethnicity - such as nationality - and personal data of a special category such as health and medical information where necessary.
We request the name and phone number of an emergency contact and their relationship to you. We realise that your emergency contact may not have heard of Fred.\ River Cruises previously, and so we ask you to inform them that you will be sharing their information with us. If they have any queries they can contact us using the details we have provided in this Notice.
You are required to provide the listed personal information to us before we can confirm your booking. If you do not provide us with this information then you will not be able to book your holiday.
For enquiries, we can collect less information, which will include name and contact details as a minimum.
Receiving Data Through Third-Parties
We are proud to have a wide network of Travel Agents and Travel Partners. If you book through a Travel Agent, we will receive your data through the travel agent of your choosing. If you have concerns that we may have received your information in error or would like to find out where we have received your information from, please contact us using the details in this Notice.
| | |
| --- | --- |
| Purpose | Legal Basis |
| Making your booking | Contractual Obligation |
| Obtaining medical information and information that can reveal race or ethnicity | Contractual Obligation with explicit consent. Your explicit consent is obtained through the provision of this information from yourself directly or the third party passing us this information to us. ou can withdraw or decline consent, however without knowing your nationality we will not be able to book your holiday, and without knowing any medical conditions we could not ensure adequate medical care or provision. |
| Call recording | Legitimate Interests |
| Contacting you with information relating to your booking | Contractual Obligation |
| Arranging flights, hotels, and transfers | Contractual Obligation |
| Amending your booking at your request | Contractual Obligation |
| Contacting you with information on additional services relating to your holiday. For example: information on excursions, upgrades and special events | Legitimate Interests ('soft opt-in' & opt-out) |
| Contacting you via email and post about Fred.\ River Cruises Holidays (we will always give the option to opt-out of this at the point we capture your information and in every subsequent communication with you) | Legitimate Interests ('soft opt-in' & opt-out) |
| Using aggregated data to identify trends in bookings and for business reporting purposes | Legitimate Interests |
| Contacting your emergency contact | Contractual Obligation |
| Enquiries | Legitimate Interests |
Recipients of Your Information
In order for us to deliver our services to you, we have to transfer your information to third parties. The list below provides information on the types of third parties that we share information with. It is challenging to name specifically all of the third parties that we will transfer data to and so we have provided categories of recipients for you instead.
River cruise companies,
Airlines; we will inform you of the airline company we will transfer your data to when booking the flight,
Hoteliers; we will inform you of the hotel company we will transfer your data to when booking the hotel,
Rail operators; we will inform you of the rail company we will transfer your data to when booking the train journey,
Transfers; we will inform you of the taxi/transfer company we will transfer your data to when booking the transfers to/from the river cruise vessel,
Specialist service providers; in the event you require a specialist service e.g. medical services
Mailing houses; for brochures and other mailers.
We book travel and holiday arrangements for destinations across the world. When liaising with a travel or accommodation provider within Europe, the EEA, and countries on the European Commission's data protection 'adequacy' list, we use the countries' own data protection regulation as the safeguard for your data over and above the technical and organisational measures we have put in place to secure your data when transferring to them. For recipients outside of this list, we use either our standard contractual clauses with a provider where applicable, or, the fulfilment of our contract with you as the appropriate safeguard. We will never sell your data to any third party.
Retention of Your Personal Data
We retain your personal data for only as long as it is necessary for the uses set out in this Privacy Notice and/or to meet legal, regulatory, and financial reporting requirements. This includes the data relating to your booking for a minimum of 3 years, which is a requirement for legal purposes. Information relating to the monetary value of your booking will be retained for a minimum of 6 years from the date of the transaction, in order to comply with statutory financial reporting requirements. We retain your contact details until such time where you no longer wish to be contacted by Fred.\ River Cruises.
These retention periods are not inclusive of how long the recipients of your personal information may retain your data.
Your Rights
We are always happy to fulfil any one of your rights wherever possible. Your rights with respect to the personal data that we process on you are:
Right to information on how your data is processed
Right of access to the personal data we hold on you
Right to rectify any inaccurate data we process on you
Right to object to us processing your personal data
Right to erasure of your data
Right to data portability
Right to lodge a complaint with a data protection regulator
Right not to be subject to automated decision making
You can invoke any of your rights at any time using the contact details listed in this Notice, subject to us having to keep the data for legitimate business or legal reasons. Please be aware that we can ask for identification documents to confirm we are disclosing information to the correct person. If you elect a representative to invoke these rights on your behalf, we will request that the representative can demonstrate they have the authority to act on your behalf and their identity.
We do not conduct any automated decision making or profiling when you make a booking with us.
Data Controller
Fred.\ River Cruises is a trading name of Fred. Olsen Travel. Fred. Olsen Travel is the data controller. We collect and process data for a number of purposes outlined in this Notice. If you ever need to contact us, you can by using the details below:
Address: Olympus House, 2 Olympus Close, Ipswich IP1 5LN
Phone: (+44) 0800 035 6411
If you have a specific query relating to how we process your personal data, you can contact our Data Protection Officer on:
Email: dataprotection@fredolsen.co.uk